Conway
Conway is an accessible Zendesk theme with a highly customizable page layout.
UX/UI-validated design based on research and tested by real users
We use research findings and check 240+ points to help your users intuitively navigate the help center and complete tasks faster.
Our themes are user-friendly
A prominent search bar, a large button, popular searches under the search, eye-catching category blocks, proper spacing
Not user-friendly design
An inconspicuous search bar, a small non-intuitive button, no suggestions like popular searches, huge category blocks, inconsistent spacing
Fully customizable theme
Our themes have advanced tools for basic changes (colors, fonts, hero image, icons, and homepage layout). You don't need coding skills as you make changes in the editor.
Be in line with your brand
Change the theme colors and background image to match your main website.
How to brand a theme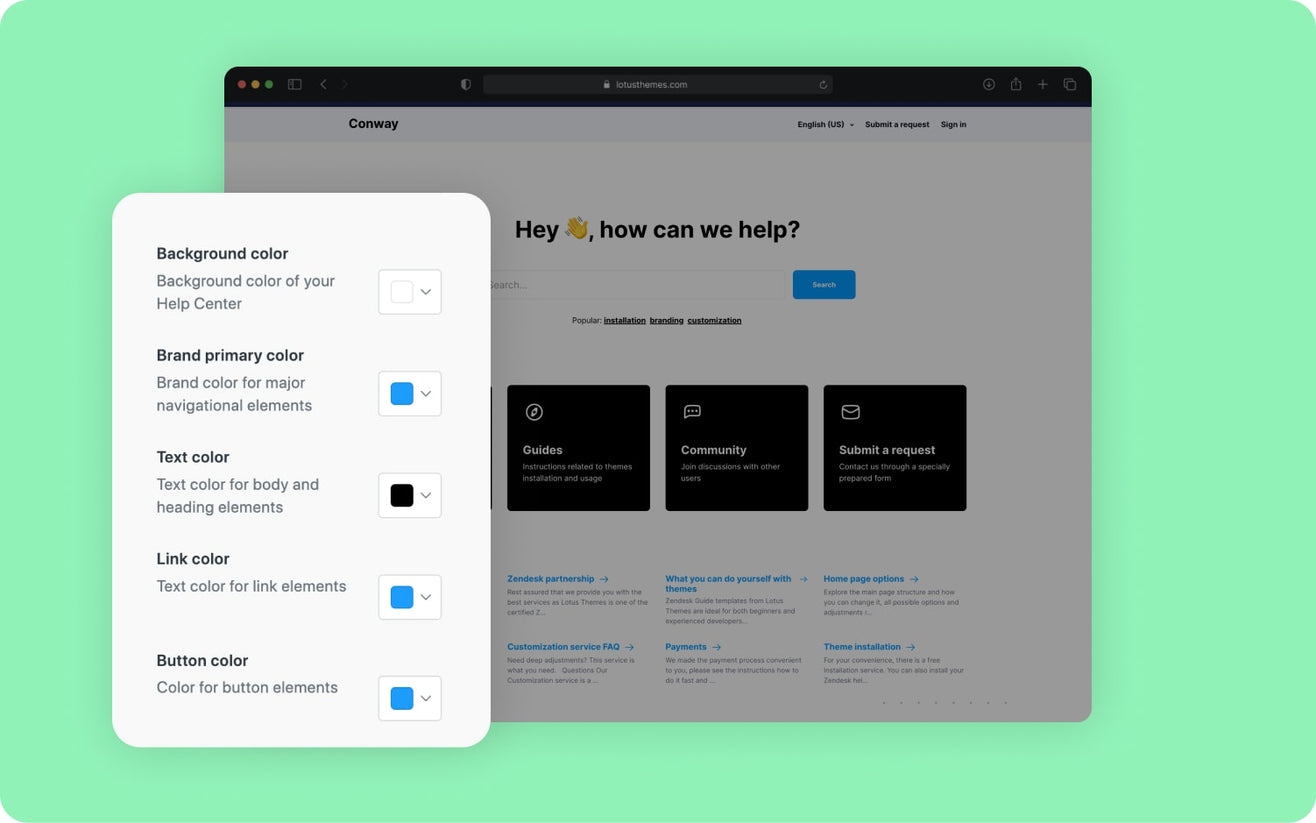 Change the homepage layout
The number of category and custom blocks, different category display types, promoted articles, and other layout changes can be easily made without coding.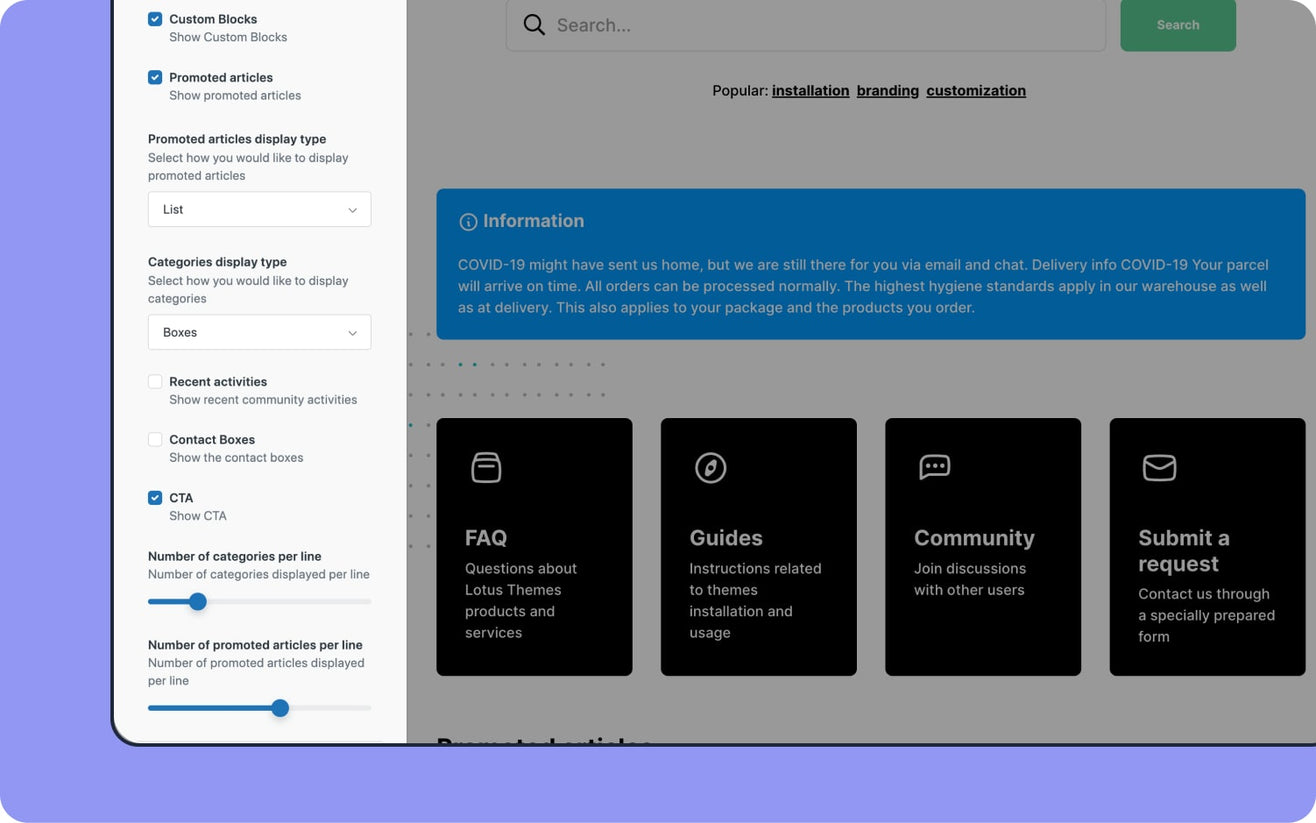 Make your articles easier to read
Make your artices attractive and easier to digest with Tabs, Accordion, Callouts, Tables, Lists, Videos, and other options.
See all formatting options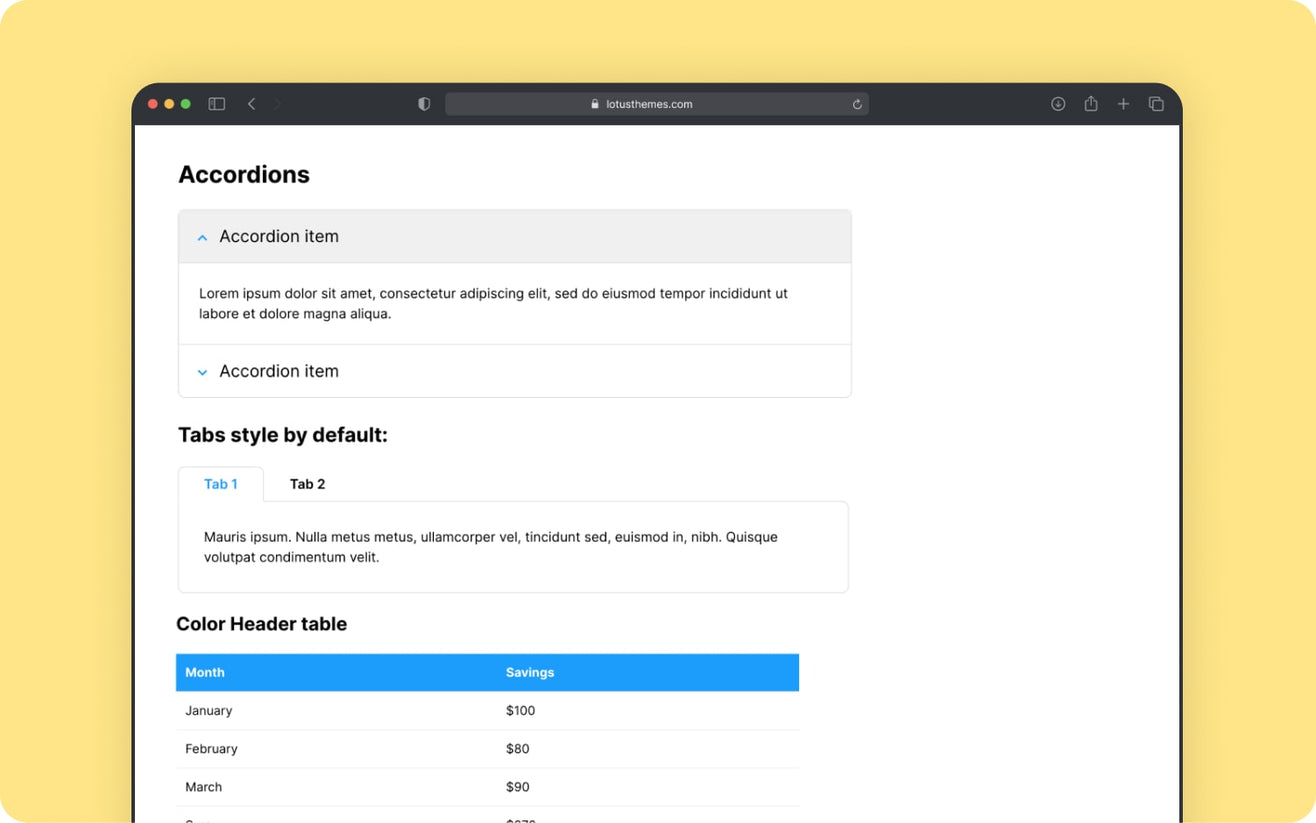 How our clients customize the Conway theme
You can easily customize the theme in the editor and via coding. Or you can hire our certified Guide specialists, who will make all the changes to the template.
View portfolio
Theme features
The Conway theme has advanced built-in features not offered in the default template.

Popular searches under the search bar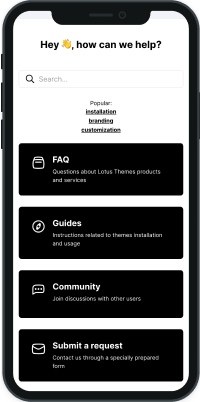 Responsive and Retina-ready design
All Zendesk default features and extended functionality
Microformat that helps you improve SEO
Source files after purchase: scripts, images, templates
Multiple language support
Extend the default functionality
Enhance the theme with ready-made extensions that improve your self-service and help you overcome problems of the default help center.
View all extensions
Frequently Asked Questions
What Zendesk Guide plans does the theme support?
Zendesk Guide plans: Team, Growth, Professional, Enterprise
Do you offer a discount for startups?
If you are a startup (Series A or below), you can get 20% off all products and services for your help center for 6 months after the first purchase. You can apply for a discount here.
Are themes ADA Compliant?
The most adapted themes for accessibility are Flatrock, Conway, and Selway. They are not fully ADA Compliant but have the following features:
Keyboard navigation: themes are fully navigable by keyboard without the need for mouse interaction.
Skip links: themes have skip links that allow users to bypass navigation and skip directly to content or vice-versa.
Reduced motion: themes have micro animations but detect if the user has requested that the system minimize the amount of non-essential motion it uses.
We are constantly improving the accessibility features for our themes.
What extensions are included in the themes?
The Formatting components are included in all our themes by default. The Lotus One theme also comes with the Side navigation, Prev/Next buttons, and Formatting components.
Can we install the theme?
You can install your new Zendesk theme fast and in a free manner. Simply follow these easy steps in the instruction. Alternatively, you can order our free installation service.
Can we make changes to the theme ourselves?
You can brand and customize the theme on your own. Our templates have advanced tools for basic changes (colors, fonts, hero image, icons & homepage layout). You don't need coding skills as you make changes in the editor.
If you're familiar with HTML and CSS, you can also make any Zendesk customization at any time. You get access to the code that's easy to read and modify for other developers. If you don't want to spend time on Zendesk customization and get everything done fast and to the highest standard, you can order the Customization service from us.
How do we get the theme after the purchase?
In 3-5 minutes, you get an email with an archive where you will find files for importing into the help center. You can customize the theme as you wish before publishing.
Do the themes support the multilingual feature?
Yes, they do. In addition to standard Zendesk multilingual functions, every theme also includes certain language-based capabilities.
Does the theme affect content?
If you are worried about losing or modifying your Help Center content while installing any of our themes, don't be. We take care of it.
Our themes don't affect any Help Center content or content management options. You can edit Articles, Categories, etc. as normal by using the built in Zendesk Editor.
Moreover, there are some additional features that become available after installing our themes: the Knowledge Base and Community can be filled with some cool visual components and Font Awesome icons.
Customization and installation activities will not affect any content or availability of your Help Center. You check the changes and publish everything when you are ready, the changes are published immediately.
After theme installation, the content of your articles, sections, and categories will remain the same and be displayed in the new design.
Will the themes be updated?
Yes, most Zendesk updates are added automatically. In case something has to be added manually, you can do it yourself or contact us for help. You can also get one of our protection plans, and we'll take care of all Zendesk updates and functionality that aren't added automatically.
Are the themes compatible with Zendesk functions?
Yes, they are fully compatible. As a Zendesk partner, we know the ins and outs of their software and add components not offered by Zendesk.
How easy is it to maintain and modify the theme?
It is very easy to maintain the theme and make changes if you are familiar with HTML and CSS. Our developers use modern design tools and double-check every piece of code. You can make minor tweaks in a matter of minutes, even if you aren't a developer.
What payment methods do you accept?
We accept all global debit, credit cards, PayPal payments, and bank transfer. Find detailed instructions in our help center.
Can I change the theme or get a refund if I don't like it?
Since LotusThemes.com is offering non-tangible irrevocable goods, we do not make replacements and refunds once the order is complete and the product is sent. However, we realize that exceptional circumstances can take place. So we approve refund requests only in these force majeure situations.
Let's see what
our customers say
These brands have redesigned their help centers with Lotus Themes