Authorized Zendesk partner
Our knowledge and qualification in Zendesk architecture, functionality and features is recognized by Zendesk as we have the status of their partner. This means you can be 100% sure that our themes support all Zendesk functions, including hidden ones. Some of them can be unknown to developers who don't have deep knowledge of Zendesk Guide.
Only perfect result
We don't try to achieve the fastest result possible as high quality design demands creativity, attention to detail and understanding your needs. We don't mechanically execute the task, but try to understand your goals and meet your needs. You get recommendations on how to improve the help center design and achieve your goals.
Fully transparent prices
You won't be misled by low price in the beginning which gradually increases because of paid services which are an indispensable part of the help center. Our Zendesk themes include article formatting options, content integration, and other essential features if you want to get a ready-to-use help center.
Protection against risk
Unlike many other companies, we don't rely on quick notes from clients. Before we start, we contact you to find out details and goals of your Zendesk Guide. You can make changes, test everything and make sure your Zendesk theme works perfectly. Only after you tested your demo help center and approved it, we finish work.
We rebuild help centers made by others
As some companies choose providers that aren't official Zendesk partners, we sometimes have to work with requests like this:
"The Help Center was initially written by … you can expect the outcome – and subsequently tweaked by a member of my team. Sadly, the code doesn't allow us to be able to conveniently make improvements in-house. We want to change that, and add some improvements at the same time."
Market leaders from US and Europe choose us
We have mostly worked with the US and European companies which have the highest requirements for design, functionality and code quality. So far we have received positive feedbacks from them. Among our customers are JetBrains, Imgur, Strava, Wave, Similar Web, PeopleDoc, OneTwoTrip, Runtastic, PwC, Etsy, Kickstarter, Upwork, UNICEF, and many other big and small businesses from various industries.
Verified by DesignRush
Lotus Themes is ranked among the top web design companies that create high-performance websites to help businesses attract, engage and convert users. To be listed there, agencies need to pass the following qualifications: Portfolio & Case Studies, Industry Reputation, Team Expertise, Clients & Reviews.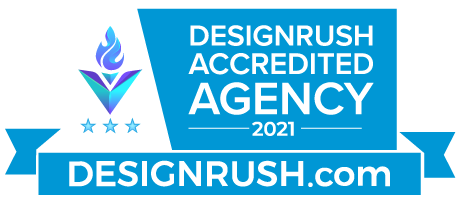 Just tell us your preferences, and we guarantee you'll get a high quality result that you will enjoy for years
| | Lotus Themes | Freelancers | Web-studios | Do it Yourself | Zendesk standard themes |
| --- | --- | --- | --- | --- | --- |
| Cost | $389-$1200 | $200-$1500 | $1200-$3200 | $0 | $0 |
| Professionals take care of your project | | | | | |
| Deep knowledge of Zendesk architecture, not a single detail is lost | | | | | |
| Installation of theme and checking it | | | | | |
| Possibility to use any color scheme | | | | | |
| Applying all the necessary corrections and refinements | | | | | |
| Responsive and Retina-ready templates | | | | | |
| Modern and thoughtful design | | | | | |
| Support of Awesome Font and extra elements for creating articles | | | | | |
| Support of all Zendesk functions | | | | | |
| Rapid results | | | | | |
| Warranty | | | | | |
| Unique design of Help Center | | | | | |
| Article formatting options | | | | | |