Article Formatting Options
Compatible with any Zendesk theme.
Our themes include this extension for free.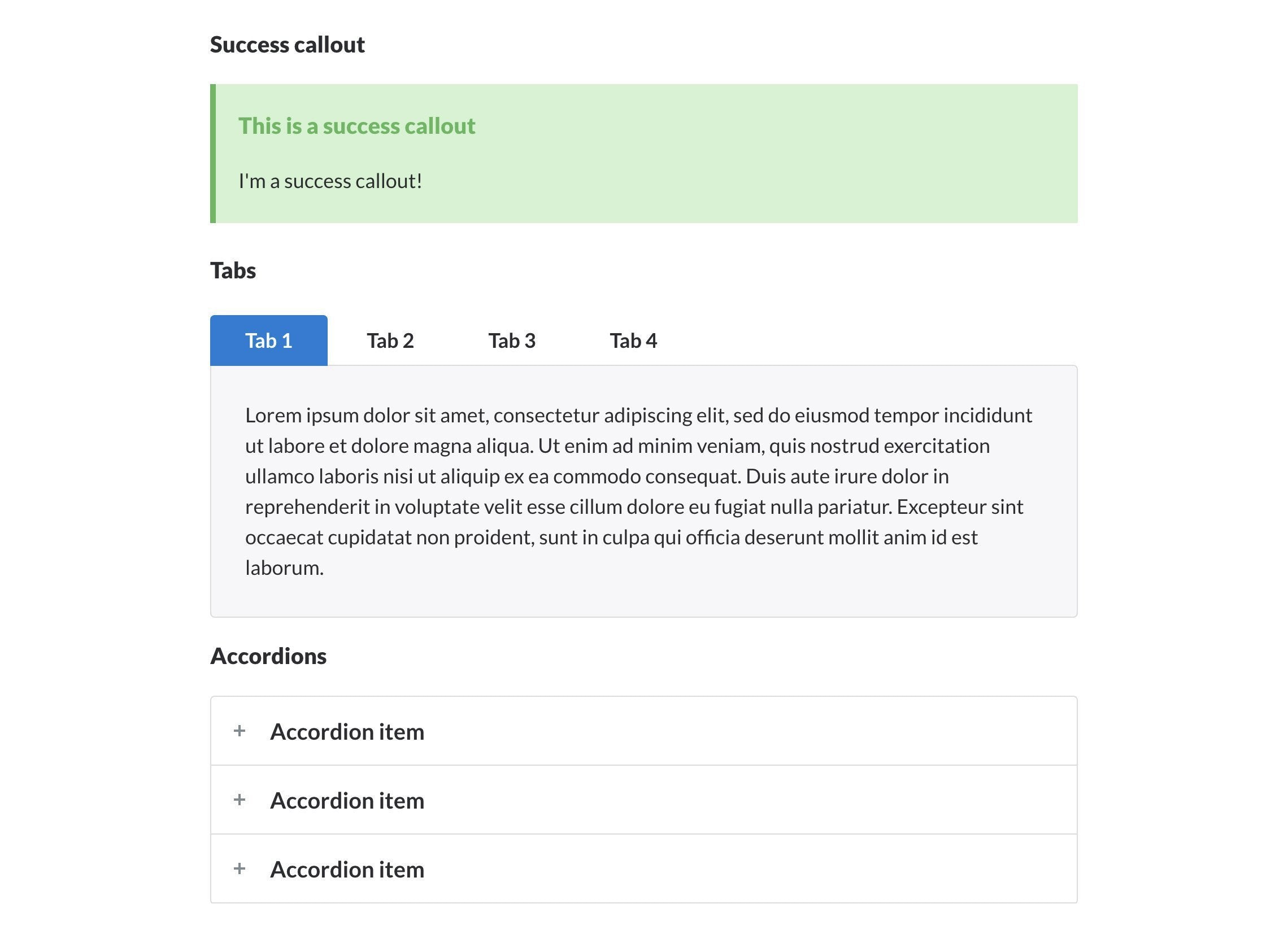 Zendesk help center, by default, does not come with formatting options to format articles, but the problem is solved by our extension, which is fully compatible with Zendesk features. It allows you to make content in the help center more attractive and convenient to read.
Look at the variety of visual components that you can add to enhance your Zendesk help center.
Callout Blocks
If you'd like to emphasize important information and make it stand out to your website visitors, callout blocks will perfectly fulfill your need. Use different colors and frames to separate instructions, important links, or call-to-action segments and attract your visitors to the sections of your pages that give you the most significant gain and convey the message you want to.
Font Awesome
Font Awesome icons capture your visitors' attention in an instant. They can instantly be customized in your Zendesk theme — size, color, shadow, and other changes that can be done with the power of CSS. You can use any of 1,600+ icons anywhere in your help center (layout, articles, etc.)
Tabs and Accordions
Sort your Zendesk help center's content quickly with article formatting options such as tabs and accordions. These features let you get a lot of content into one place without cluttering up your help center so that your pages won't look too long. Creating engaging content is simple once you have these formatting options within your Zendesk help center custom theme.
Video and Image Styles
Enjoy the freedom of exploring your creativity and giving your customers a pleasant experience on your Zendesk help center when you use formatting options that apply effects and styles to your images and videos. Apart from making your content more attractive, they are much more comfortable to view, thanks to styles such as frames and shadows.
More Components
The article formatting options included in this Zendesk extension are too many to just elaborate here. The list goes on and on:
Code formatting
Text styles
Description lists
Quotes
Tables
Lists
Callout blocks
Videos
Images
Tabs
Accordions
Font Awesome
Check out our help center articles to see how formatting options from this Zendesk extension are implemented.
Please note that Zendesk doesn't allow to extend the functionality of the default article editor. It's necessary to add components via code.
Features
Free installation if you use our theme;
Responsive and Retina-ready;
Customization service available;
Zendesk Guide plans: Growth, Professional, Enterprise.
Let's see what
our customers say
Frequently Asked Questions
Shall we buy this extension if we use your theme?
No, Article Formatting Components are included in all our themes free of charge.
How to use Article Formatting Options?
Is the coding required?
You should add components via code because Zendesk doesn't allow you to extend the functionality of the default article editor. However, we provide detailed instructions to make this super easy, even if you don't have good coding skills.
Is it compatible with other Zendesk themes?
It is compatible with all themes.
What are the next steps after the purchase?
Our developers will contact you after the purchase to get temporary access to your Help Center (URL, login, and password) and install the extension free of charge.
Make your articles attractive and easier to read with Formatting components