Branded Zendesk email templates help your customers recognize your correspondence in the inbox. They offer better engagement with a message and reinforce the recipient's trust in your brand
. Make the emails look professional and consistent with your company image and add elements specific to your complex business needs.
Zendesk email branding allows you to customize your email templates. It's possible to add your brand logo, colors, social media links, and more to boost your customer support experience. We'll take the busy work out of matching colors, and create a seamless look across your platforms. 
The service highlights:
your company logo;
your brand colors;
a custom text to the header and footer;
social media links;
links to your main website (tagline, mission statement, etc.)
Improve your customer-agent interaction and make your Zendesk emails stand out with our email branding service.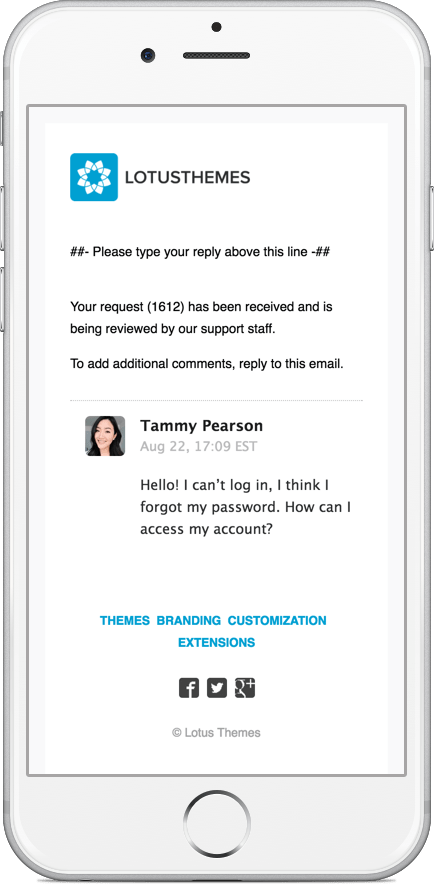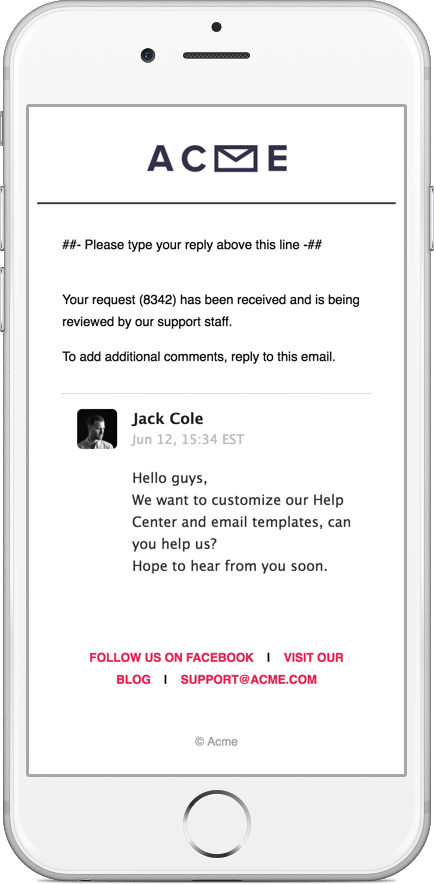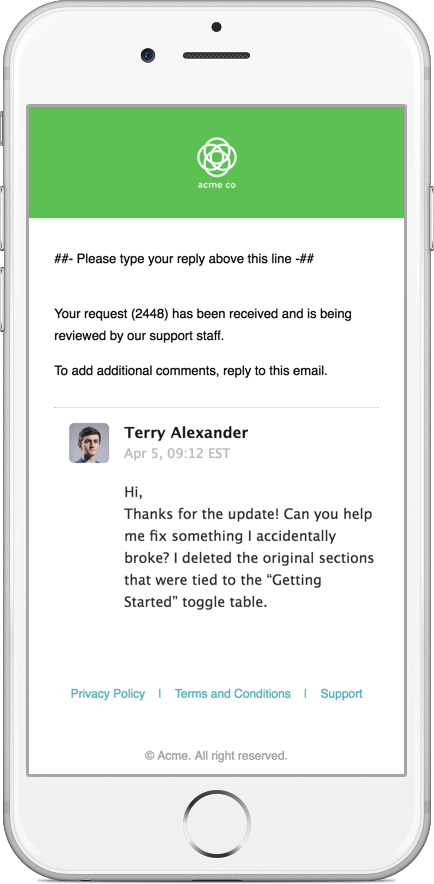 Frequently Asked Questions
Will emails have a responsive design?
Yes, they will look good on all devices (desktop, tablet, mobile).
Shall we buy a theme in order to get emails branded?
No, you don't have to buy a theme because email branding is an independent service.
What are the next steps after the purchase?
After the purchase, you'll need to provide us with the brand assets and custom links that you want to add. If you have a brand style guide, we can use it.
Can we review the email template?
We'll send a link to a demo website where you'll be able to check the branded email template.
Сan we make changes to the email template after you brand it?
Yes, you can, if you're familiar with HTML and CSS.
Let's see what
our customers say
Get your Zendesk emails branded